Welcome to James Mwendwa – Area Manager, Riverina
James Mwendwa has commenced with Australian owned agricultural inputs manufacturer and supplier, BioAg as its Riverina (NSW) agronomist and Area Sales Manager. BioAg has a 20 plus year history in local manufacturer of liquid biostimulants and natural phosphate fertilisers, providing farmers with customised fertility programs to drive yield.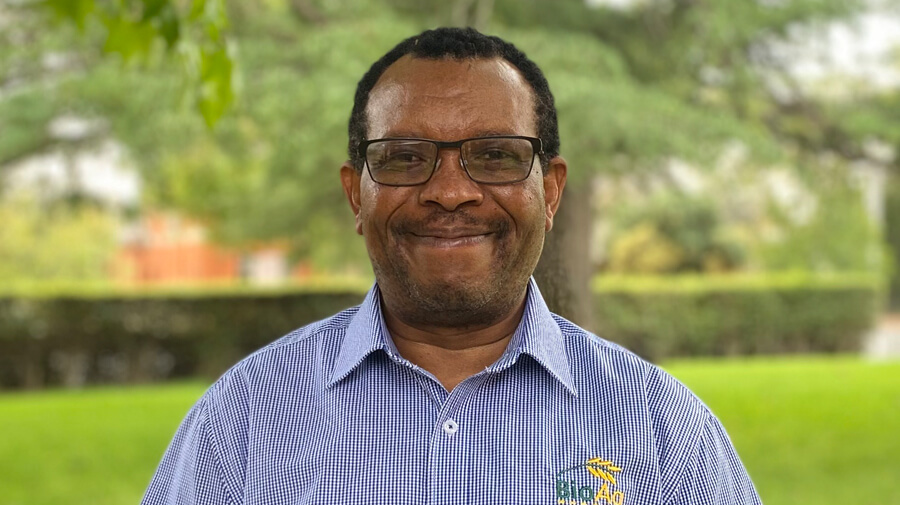 With a lifetime of farming experience having grown up on the family farm in Kenya, and 10 years spent in New Zealand working in the dairy industry, James is a skilled broadacre extension agronomist and passionate agricultural researcher. He completed his PhD in 2019 at Charles Sturt University successfully gaining his Doctor of Philosophy in Agricultural Science.
James brings significant research, trial knowledge and hands-on experience in farming systems with expertise in agronomy, crop protection, herbicide resistance, soil nutrition and biological health, to help farmers drive their production profitability. He has a keen interest in biological systems, soil health and cultural weed management and how growers can improve efficiency through the correct inputs and management techniques.
Give James a call on 0459 474 550 if you are in the Riverina region to arrange an on-farm visit and discuss how biological farming practices can support and improve the efficiency of traditional farming methods.