From the beginning, BioAg has placed an emphasis on the importance of publishing a range of resources that not only provides independent trial data and scientific analysis, but describes the journey from conventional farming practice to regenerative agriculture, through shared experiences, insights and approaches, across the gamut of farming practices. 
Our resources page provides trials, case studies and white papers showcasing results where the use of BioAg programs has delivered fertiliser and nitrogen use efficiencies.
Case studies
BioAg case studies capture a range of perspectives and demonstrate practical examples of the benefits of implementing a BioAg program and products.
Agronomy topics
Our agronomy team provides commentary on industry practices and soil nutrients, as well as soil and crop testing.
Trials and demonstrations
We invest in demonstrations and trials using our products on a wide range of crops and pastures, reflecting the diversity of farming in Australia.
White papers
Technical overviews on key aspects of soil fertility and product efficacy, providing insight on issues that matter to growers.
Latest news
To keep up-to-date with the latest trial reports and data, case studies and white papers subscribe to our newsletter. You can view news online or opt to receive our seasonal hard copy newsletter in the mail.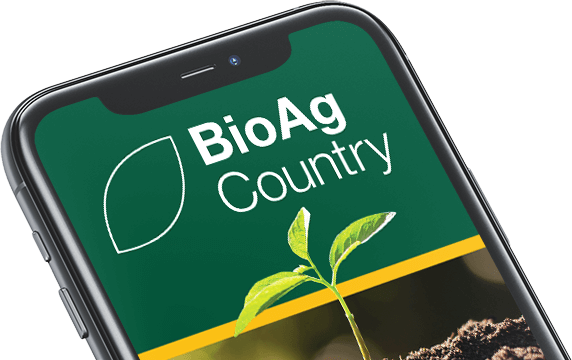 Stay up to date
Subscribe to our newsletter for the latest information from BioAg.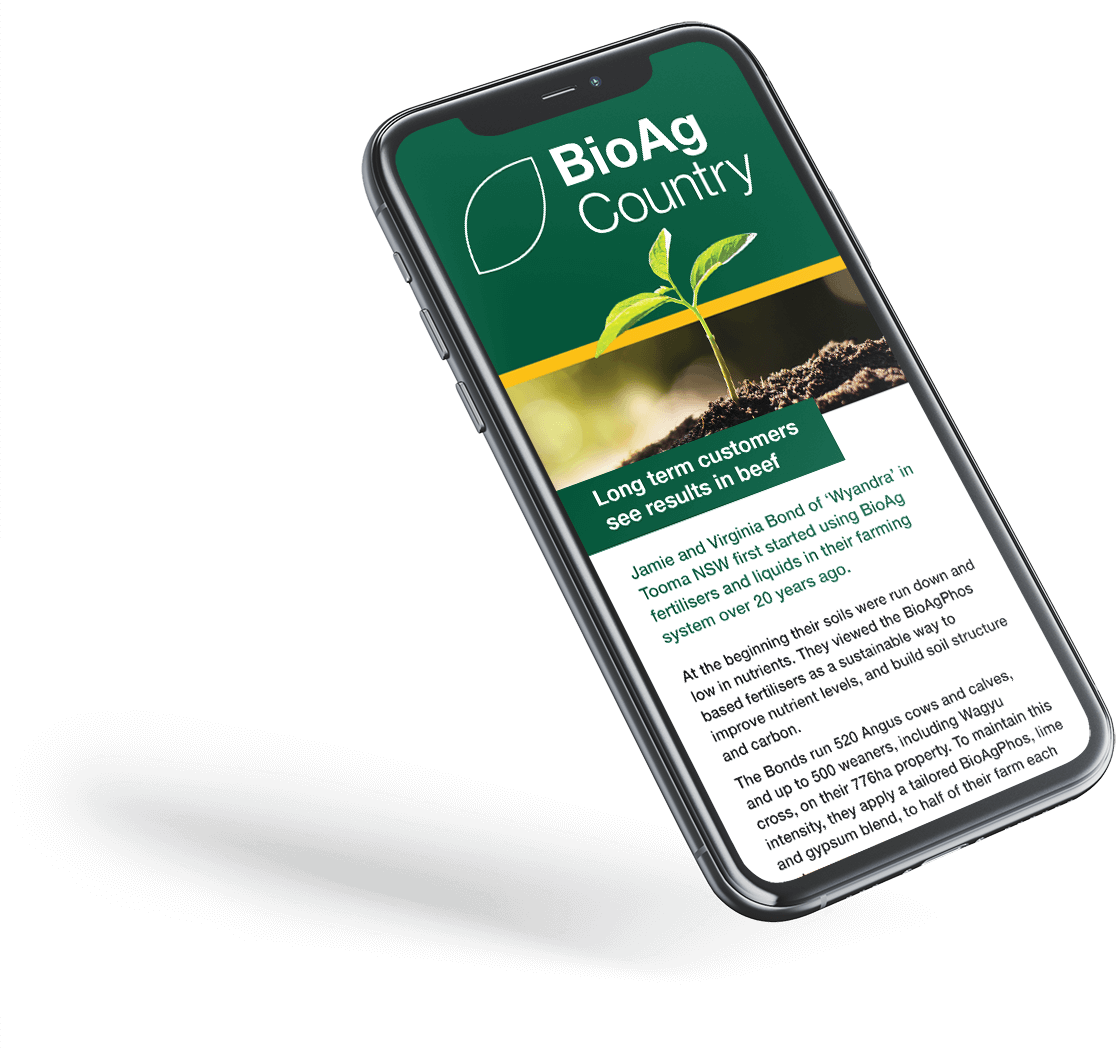 The term regenerative agriculture has become aligned with the improvement of soils and soil fertility, and the benefits this provides. While there are many aspects, the underlying philosophy is the improvement of soils, a founding principal of BioAg.