Nutrient use efficiency – soils a key factor
Nutrient Use Efficiency (NUE) is the term used to discuss the ability of plants to efficiently uptake, assimilate and utilise nutrients in the soil.
The use of fertilisers, ameliorants and trace elements is how farmers try to improve yield or address a shortage of nutrients. Sometimes nutrient shortage is not the issue. What happens when there is too much nutrient? How do we know if plants are accessing and using the nutrients that have been applied? Are nutrients in the soil being utilised by the plant or are they being lost to the environment?
Research on nutrient and nitrogen use efficiency is increasingly important as markets address the issues of nutrient losses to and impact on the environment, variable or reducing crop yields despite increased and adequate use of fertilisers and the carbon cost of fertilisers and other applied chemicals.
Research across the globe on NUE indicates that utilisation of nutrients in the year which they are applied is around, or lower than, 50% for nitrogen and 10% for phosphorus. By increasing NUE farmers can reduce the cost of nutrient inputs, while maintaining and possibly improving crop yield or quality.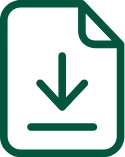 Download white paper
For the full white paper, including any analysis and data, download here.