Location
Islamabad, Pakistan
Conducted by
Land Resources Research Institute National Agriculture Research Centre BioAg Australia
Pakistan rice demonstration
In 2012, BioAg commissioned Pakistan's National Agricultural Research Centre (NARC) to evaluate the performance of BioAg products on rice growth and yield. The project became a collaborative venture between Land Resources Research Institute (LRRI), National Agricultural Research Centre (NARC) Islamabad-Pakistan and BioAg Australia.
Aim
To measure the effect of BioAg products on rice growth and yield.
Method
The field and greenhouse experiments were undertaken by LRRI, while funding and the products for evaluation were provided by BioAg. The field experiments were conducted at the Rice Research Institute, Kala Shah Kaku, Lahore while the greenhouse experiment was undertaken at LRRI, Islamabad. The trials commenced with site selection and soil testing in June 2012, and concluded at harvest in November of the same year. The final report was received March 2013.
Results
The most favourable results were achieved by substituting 50% of the phosphorus applied as DAP with BioAgPhos® (as units of P), and the application of BioAg's liquid nutrients Soil & Seed® (6L/ha), Balance & Grow® (L/ha) and Fruit & Balance® (2L/ha) at the recommended times after planting. This protocol is described in the report as 'Treatment T4'.
The benefits achieved were:
An increase in grain weight (g per 1,000 grains) – a measure of crop quality – of 21.4%
An increase in crop yield of 8.2%
An increase in return on investment (ROI), as measured by the additional revenue received on the sale of the crop over the increase in input costs, of 19%.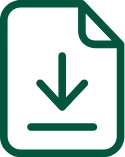 Download demonstration
For the full demonstration, including methods, results and conclusion, download here.