Location
Kolkata, West Bengal, India
Conducted by
Dr S.K. Barthan Roy, Centre for Strategic Studies, Kolkata
Evaluation of BioAg biotechnical nutrients in the production of bananas
The trial was undertaken on two 0.2ha sites in the Hooghly District in West Bengal, at Kumpur and Goalda. It commenced with planting at the former site on 18th March 2011 and the latter on 10th April 2011 and was completed with harvesting in November/December 2011. These were grower trials, with randomised plantings of trees treated according to standard district practice (recommended by Department of Agriculture, West Bengal) as the 'control', and two different BioAg nutrient regimes.
Trial aim
Evaluation of BioAg biostimulants in the production of Bananas in North India.
Method
The following treatments were applied at each site (approximately one third of each block for each treatment on a randomised basis).
Results
The BioAg treated fields were able to be harvested 10-14 days earlier than the control. 22.5% average yield increase above the district standard practice. Banana productivity in India is not uniform; crops yield as little as 15t/ha to as much as 70t/ha. The average productivity throughout India is 32.5 t/ha. The BioAg crops yielded between 38 and 50t/ha, depending on the site, and achieved a 22-23% increase over the controls, as shown below. 
Conclusion
This trial has shown that BioAg programs utilising biostimulants and a combination of proprietary and mainstream fertilisers and ameliorants was able to deliver a benefit in plant vigour, in particular early growth, a reduction in time to harvest as well as improvements in the size, quality and yield of bananas. Encouragingly under a full program yields were increased by 22% with quality benefits helping to increase the financial benefit to 38% over grower standard practice.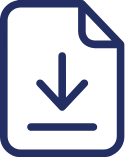 Download independent trial
For the full trial, including methods, results and conclusion, download here.