Location
Boxford, Suffolk, UK
Conducted by
Thomson & Joseph Ltd
UK apple trial update
Results from the trial work at Boxford continue to impress with BioAg Soil and Seed consistently outperforming control treatments. Soil & Seed is a biological soil inoculant, which contains primarily fungal based microbes. Total microbial content has been consistently higher on the treated plots. This increase is mostly due to the proliferation of fungal microbes as expected given the nature of the product, although there has been some increase in bacterial levels as well.
Aim
To evaluate soil nutrient levels when applying BioAg liquid biostimulant Soil & Seed to fertiliser regimes. This update follows on from the earlier 2012 – 2013 trial report.
Method
Representative soil samples were taken from control and treated blocks prior to application, and post-application.
Samples were analysed for extractable (available) levels of phosphorus, potassium, magnesium and calcium.
Conclusion
The data from the past three years suggests that BioAg Soil & Seed is performing well, with analysis showing treated soils consistently outperforming untreated counterparts. Treated soils provide plants with a more significant beneficial microbial population, allowing greater access to and absorption of essential nutrients and water. These factors benefit the plants within the treated plots and should increase future health and productive potential compared to those situated in the untreated counterparts.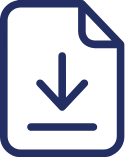 Download independent trial
For the full trial, including methods, results and conclusion, download here.