Location
Hart Field, SA, Australia
Conducted by
Hart Field Site Group
Hart Field wheat trial
While a hot dry spring produced a suite of disappointing results at South Australia's premier field cropping trial site Hart Field Site, BioAg's Balance & Grow was able to produce a significant impact on protein.
In 2013, an N and P supplement and replacement trial was conducted at the Hart Field-Site in South Australia. The site, consisting of 40 hectares of sandy clay loam soils and an average rainfall of 400mm is the home of the annual Hart Field Day, first held in 1982.
Given the hot dry 2013 spring, yields from the trial were generally below expectations and none of the 16 different treatments produced any significant increase in yield. The only treatment that had any significant impact on protein (which averaged between 10.0% and 10.5%) was BioAg's Balance & Grow.
Balance & Grow applied at 2l/ha produced protein of 12.8%. This represents a quality increase from ASW to Prime Hard, or in dollar terms an increase of at least $40/tonne based on GrainCorp contracted prices for Southern NSW at the end of May. Balance & Grow also came in with the lowest percentage of screenings.
Trial aim
To investigate conventional phosphorus fertilisers and alternative sources of phosphorus on the grain yield and quality of wheat.
Method
Tissue phosphorus and nitrogen were assessed for specific treatments by removing youngest emerging leaf blade (18th September, 2013), oven drying and analysing, completed by Waite Analytical Services.
Plots were assessed each year for grain yield, protein, test weight and screenings
Conclusion
Clearly, the nutrient balance in the plant arising from the Balance & Grow treatment enabled it to produce the protein that wheat should produce when nutrition is balanced. So, better nutritional balance in the plant leads to many benefits to farmers.
These include:
Better pest and disease resistance,
Higher quality forage and fodder,
Reduced frost susceptibility as plant sugar levels rise, and
Greater potential for grain and dry matter yield and quality.
If you're pinched for winter feed, an early winter application of Balance & Grow teamed up with some calcium nitrate and/or UAN will kick things along.
Your BioAg agronomist will help you optimize a vegetative foliar program.
For croppers, Balance & Grow, again combined with calcium nitrate and/or UAN will help to maximize tiller set, root system development, and stem strength. In short, this sets up the plant to produce and carry maximum seeds/grains.
For graziers, improving the nutritional balance of the pastures results in less pasture consumption per animal, and much better conversion of pasture to milk, meat or wool.
We have a large field agronomy team in place to assist our existing and prospective customers to make short term production and economic gains along with longer-term lasting productivity and sustainability improvement.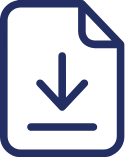 Download independent trial
For the full trial, including methods, results and conclusion, download here.