Maximising nutrient use efficiency –
minimising costs while fertiliser prices are high
Prices for most agricultural commodities and inputs are close to record highs. As such, it pays to maximise the effectiveness of crop nutrients that you apply, be it a winter crop, summer crop or perennial system. This is referred to as maximising Nutrient Use Efficiency (NUE).
The best way to improve NUE is to reduce waste and losses to the environment that are inevitable whenever using fertiliser. This is especially the case with nitrogen fertilisers, be it granular urea or a liquid nitrogen fertiliser. There are also long-term negative impacts when overusing N fertilisers—in particular, loss of carbon and degradation of soil structure, resulting in even more N required to maintain yields. It is essential to consider all the needs of your crop, trees or vines to break this degrading cycle and provide nutrients in a timely manner and form.
"By improving nutrient uptake, BioAg's Balance & Grow reduces losses to the environment."
One method to optimise N use efficiency, particularly in high input perennial horticulture systems, is to use Soil & Seed in combination with fertigated N. Soil & Seed provides labile carbon and a range of microbial metabolites and food web nutrients that improve rhizosphere function and consequently nitrogen uptake. Soil & Seed promotes root growth that increases nutrient accessibility and facilitates plant uptake by triggering physiological processes. It encourages the growth and maintenance of the soil microbiome, enhancing N cycling, including N immobilisation and mineralisation, which fix N and reduce losses to the environment, while retaining N in plant-available forms for when required. Soil & Seed also feeds soil biology that improves soil structure, soil carbon accumulation and water infiltration.
Strategic foliar fertilisation can be spectacularly rewarding, supporting the plant through periods of peak stress and physiological demand. BioAg's Balance & Grow supports crops and perennial plants through the vegetative production cycle, assisting flowering and fruit set in perennials. Improved growth enhances the resilience of plants and crops to stresses like frost, heat and other environmental shocks. Balance & Grow is an excellent carrier of other foliar nutrients as it provides a range of natural chelators that aid nutrient uptake and translocation within the crop.
Typically, Balance & Grow can be foliar applied in combination with an N source such as calcium nitrate and micronutrients such as boron. Whilst this is a very efficient and cost-effective method of balancing the nutrition of plants and crops, it is important for informed prescription to be undertaken by an experienced BioAg agronomist or horticulturist for maximum results and benefits.
Contact your BioAg agronomist today to optimise your foliar nutrition program.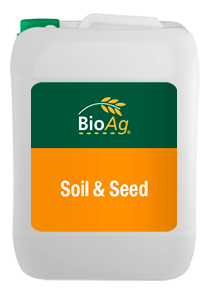 Soil & Seed
Biostimulant
Formulated to improve soil microbial activity, natural soil fertility and moisture and nutrient utilisation.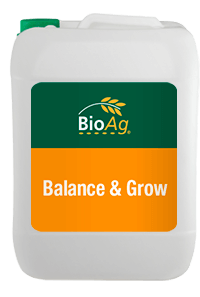 Balance & Grow
Biostimulant
Formulated to increase vegetative growth, root development and soil microbial activity. Ideal for broadacre, pastures and horticulture.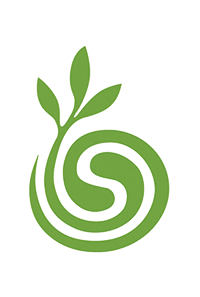 Committed to organics
With a core range of natural fertilisers and biostimulants, BioAg can offer an extensive range of products certified by Australian Organics, suitable for use in organic systems.