Location
Mackenzie Basin, NZ
Conducted by
AgScience Limited 
Mackenzie Basin NZ Trial
multi-year trials
BioAg New Zealand commenced multi-year pasture trials in 2021 in the low rainfall high-country of the Mackenzie Basin near Twizel, located in the South Island of New Zealand.
Trial aim
To evaluate the impact of BioAg fertilisers in low rainfall high-country, where biological fertilisers are untested, but are of considerable interest to farmers.
The trials are assessing the benefits of BioAgPhos, as well as Soil & Seed alone, and the interaction between the two when used in combination. These treatments act by enhancing efficiency of applied nutrients and by increasing plant nutrient availability through microbial mobilisation of soil minerals.
Trial sites composed of both dry land and irrigated plots drilled with lucerne.
Interim results – January 2022
Only the dryland trial site was able to be assessed in January 2022 as the irrigated site was cut for silage.
BioAg applications significantly altered dryland pasture composition (grass cover, P < 0.007; legume cover, P < 0.0001). Fertiliser significantly altered legume cover (P < 0.00001). BioAgPhos gave a huge increase in legume cover, principally the annual hare's foot trefoil. BioAgPhos increased legume cover by up to 307 times, both by itself and with all combinations of Soil & Seed (P < 0.001). Consequently this reduced the percentage of bare soil, resident grasses and weeds (P < 0.001).
The statistically significant or highly significant species composition and production responses to BioAg applications indicate genuine effectiveness of both Soil & Seed and BioAgPhos.
Assessment of the trial sites is ongoing. These positive interim results are the first season of a planned three-year trial project. We will keep you posted on the future trial results.
For the full reports conducted by AgScience, download here.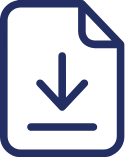 Download independent trial
For the full trial, including methods, results and conclusion, download here.